G.P. "Bud" Peterson (2009-2019)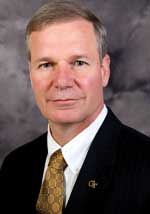 Read
A Note of Thanks
and the
e-Newsletter
archives.
Enhanced student programs: established first Veterans Resource Center, LGBTQIA Resource Center, and First-Year Grand Challenges Living Learning Community. Expanded campus focus on mental health and well-being, including a $1 million joint allocation committee with the Student Government Association; the Center for Assessment, Referral, and Education (CARE); and the Collegiate Recovery Program.
Campaign Georgia Tech exceeded its $1.5 billion goal by 20% for a total of $1.8 billion, making it the most successful fundraising campaign in the Institute's history.
Admission applications more than tripled, total enrollment increased by 69% (24% for undergraduates, 159% for graduate students), and the percentage of women in the first-year class grew from 32% to 43%.
Total research expenditures and other sponsored activities increased by 78% to $908 million.
Added 21 new facilities and renovation of 25 facilities, creating nearly 3 million square feet of space. Notable additions: Clough Undergraduate Learning Commons, Roger A. and Helen B. Krone Engineered Biosystems Building, and renewal of the Georgia Tech library.
Tech Square increased with 35 corporate innovation and research centers and the Coda building. Significant growth in innovation with addition of the Global Center for Medical Innovation, Carbon Neutral Energy Solutions Laboratory, and Boeing Manufacturing Development Center.
Institute's global reach grew via opening of a new campus in Shenzhen, China, establishment of the Lafayette Institute in France, the France-Atlanta initiative, and an increase in undergraduate study abroad participation to 58%.
Learn more about President Peterson's legacy.
Full bio
---
G. Wayne Clough (1994-2008)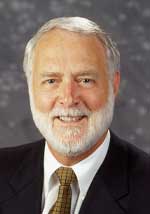 First alumnus to become Tech president.
Research expenditures increased from $212 million to $473 million.
Georgia Tech received the 1999 Hesburgh Award, the nation's top recognition for support of undergraduate teaching and learning.
Technology Square opened, expanding campus across the Downtown Connector and stimulating Midtown Atlanta growth
Academic reach of Georgia Tech stretches across the state and around the world with campuses in Savannah, France, Ireland, Singapore, and China.
Implemented Tech Promise, a scholarship that enables qualified Georgia residents whose families earn less than $33,300 per year to graduate debt-free.
---
John Patrick Crecine (1987-1992)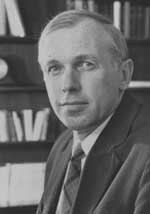 Initiated restructuring process that included the creation of three new colleges: College of Computing, College of Management, and Ivan Allen College of Liberal Arts.
Led Georgia Tech's effort to help Atlanta win its bid for the 1996 Olympics and the Georgia Tech campus to serve as the Olympic Village site.
Many structures built for the 1996 Olympics under Crecine's tenure, including West Campus dorms and the Aquatic Center
Ferst Center for the Arts, the Georgia Research Alliance, the Freshman Experience initiative, and emergence of the School of Industrial and Systems Engineering (ISyE) as a nationally prominent program.
John Patrick Crecine Scholarship established in 1994 for outstanding Georgia Tech students who take leadership roles in campus life and achieve recognition in some field of athletic or artistic endeavor.
---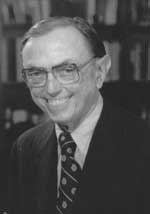 Joseph M. Pettit (1972-1986)

Promoted Ph.D. research; started campaign in the 1970s to make Tech a research school.
Georgia Tech joined the Atlantic Coast Conference in 1978.
The Office of Minority Educational Development (OMED) was established.
In 1974, women's basketball team became the first women's varsity sport at Tech.
Engineering Experimental Station became the Georgia Tech Research Institute (GTRI) in 1985.
---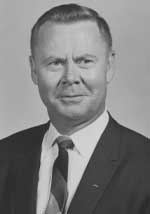 Arthur G. Hansen (1969-1971
)

Acquired additional land on West Campus.
Closed a portion of Hemphill Avenue, and Tech Parkway was built to divert traffic.
The Wenn Student Center opened after 25 years of effort.
The first women's dorm, Fulmer Hall, opened.
The Bioengineering Center was established in conjunction with Emory University.
---
Edwin D. Harrison (1957-1968)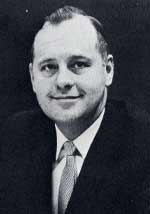 Expanded campus, adding Skiles Classroom Building, the Nuclear Reactor, and six dormitories.
Facilitated the racial integration of Georgia Tech, making it the first public institution of higher learning to do so peacefully, and without court order, in the Deep South.
Facilitated, with football coach Bobby Dodd, Tech's departure from the SEC.
Created procedure dealing with competitive pay for faculty.
Oversaw the construction of Physics, the Space Science and Technology Center, Chemical Engineering buildings, and the East Library, and seating additions to the football stadium.
The School of Information and Computer Science, the first in the country, was established in 1963.
---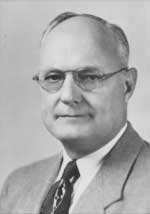 Colonel Blake R. Van Leer (1944-1956)

First engineer to become Tech president.
Established the Department of Industrial Engineering with Colonel Frank Groseclose as the head.
Established a Ph.D. in engineering at Tech.
West Library was constructed during his tenure
Facilitated the integration of women into degree programs.
---
Marion L. Brittain (1922-1944
)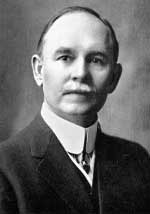 Added the Ceramic Engineering, Aeronautical Engineering, Biology, Economics and Social Sciences, Architecture, Chemical Engineering, and Industrial Management programs.
Naval ROTC program was established at Tech.
Worked with Roosevelt administration to create Techwood Housing Development, and secured Techwood Dormitory for Tech.
Attracted $300,000 grant from Daniel Guggenheim for the Promotion of Aeronautics Inc. to launch the Aeronautical Engineering program, beating out Vanderbilt University, the University of Alabama, and other competitors.
Prepared Tech for the United States' entrance into World War II.
---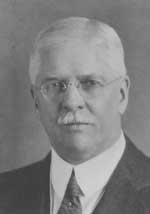 Kenneth G. Matheson (1906-1922)

Increased philanthropic funding to add to campus facilities, including YMCA Building, Carnegie Library, and others.
Increased enrollment through advertising.
Established the Cooperative Program and raised support for the program from Atlanta businesses.
Prepared Tech for the United States' entrance into World War I; brought the first ROTC program to campus.
Established the Georgia Tech Aviation School in 1917.
Added the Architecture Department.
---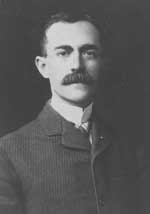 Lyman Hall (1896-1906
)

Tech's second president and first Mathematics chair.
Hired John Heisman as Tech's first professional coach.
Oversaw the construction of the Shacks, Knowles, Swann, and French buildings.
Added four new degrees at Tech (electrical engineering, chemical engineering, textile engineering, and general engineering).
Succeeded in getting North Avenue paved.
---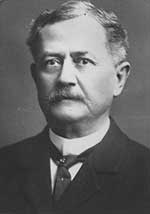 Isaac S. Hopkins (1888-1896
)

First president of Georgia Tech; appointed in May 1888.
Served as the chair of Physics.
Mandated strong ethics and an honor system.
Created preparatory program to increase enrollment.
Lobbied in vain to get North Avenue paved.
---
ACTING PRESIDENTS

Nathaniel Palmer Pratt (1922)
Paul Weber (1956-1957)
Vernon Crawford (1969)
James. E. Boyd (1971-1972)
Henry C. Bourne Jr. (1986-1987)
Michael E. Thomas (1993-1994)
Gary Schuster (2008-2009)