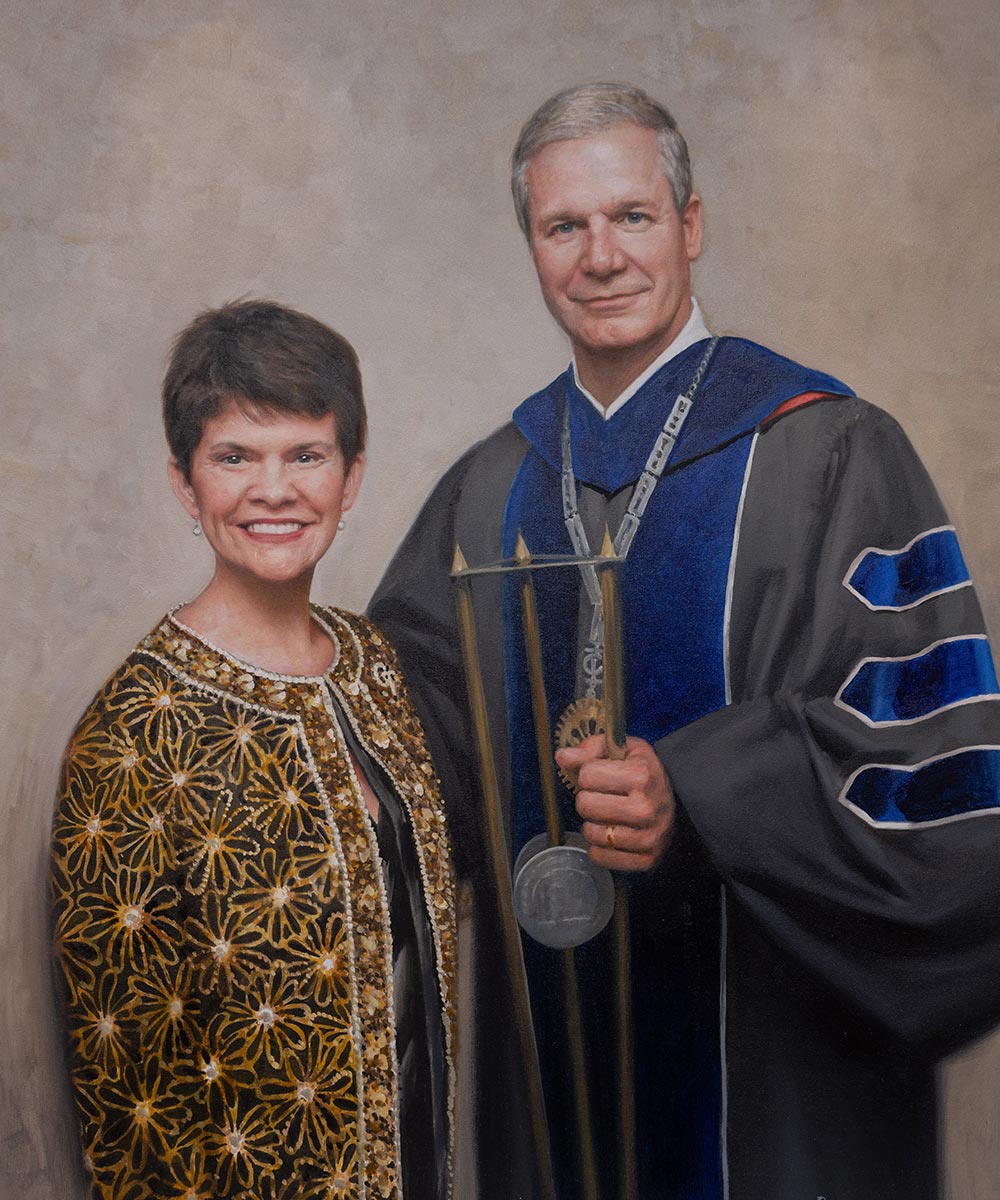 Enhanced student programs: established first Veterans Resource Center, LGBTQIA Resource Center, and First-Year Grand Challenges Living Learning Community. Expanded campus focus on mental health and well-being, including a $1 million joint allocation committee with the Student Government Association; the Center for Assessment, Referral, and Education (CARE); and the Collegiate Recovery Program.
Campaign Georgia Tech exceeded its $1.5 billion goal by 20% for a total of $1.8 billion, making it the most successful fundraising campaign in the Institute's history.
Admission applications more than tripled, total enrollment increased by 69% (24% for undergraduates, 159% for graduate students), and the percentage of women in the first-year class grew from 32% to 43%.
Total research expenditures and other sponsored activities increased by 78% to $908 million.
Added 21 new facilities and renovation of 25 facilities, creating nearly 3 million square feet of space. Notable additions: Clough Undergraduate Learning Commons, Roger A. and Helen B. Krone Engineered Biosystems Building, and renewal of the Georgia Tech library.
Tech Square increased with 35 corporate innovation and research centers and the Coda building. Significant growth in innovation with addition of the Global Center for Medical Innovation, Carbon Neutral Energy Solutions Laboratory, and Boeing Manufacturing Development Center.
Institute's global reach grew via opening of a new campus in Shenzhen, China, establishment of the Lafayette Institute in France, the France-Atlanta initiative, and an increase in undergraduate study abroad participation to 58%.