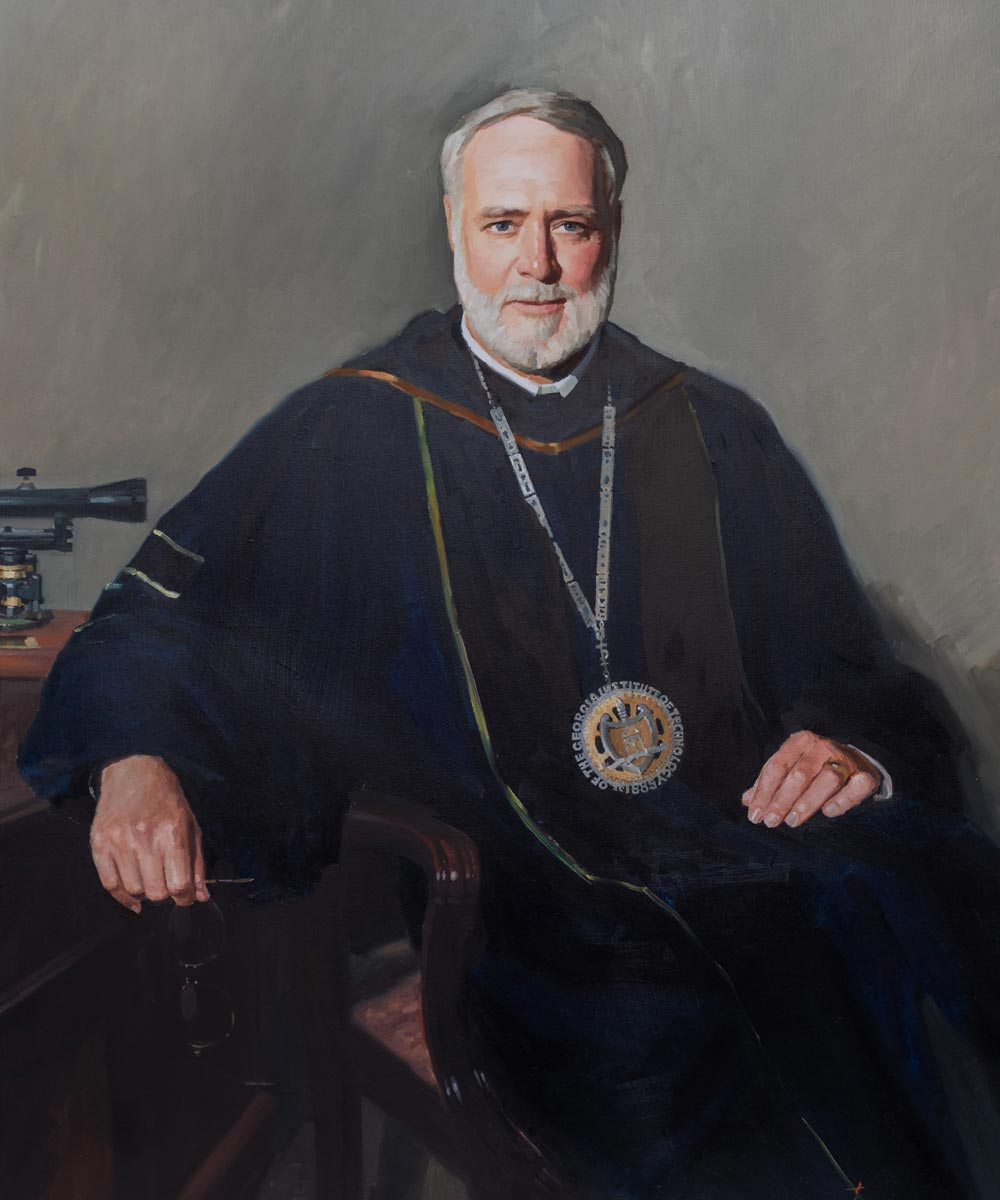 First alumnus to become Tech president.
Research expenditures increased from $212 million to $473 million.
Georgia Tech received the 1999 Hesburgh Award, the nation's top recognition for support of undergraduate teaching and learning.
Technology Square opened, expanding campus across the Downtown Connector and stimulating Midtown Atlanta growth
Academic reach of Georgia Tech stretches across the state and around the world with campuses in Savannah, France, Ireland, Singapore, and China.
Implemented Tech Promise, a scholarship that enables qualified Georgia residents whose families earn less than $33,300 per year to graduate debt-free.