Posted: September 6, 2019 4:30pm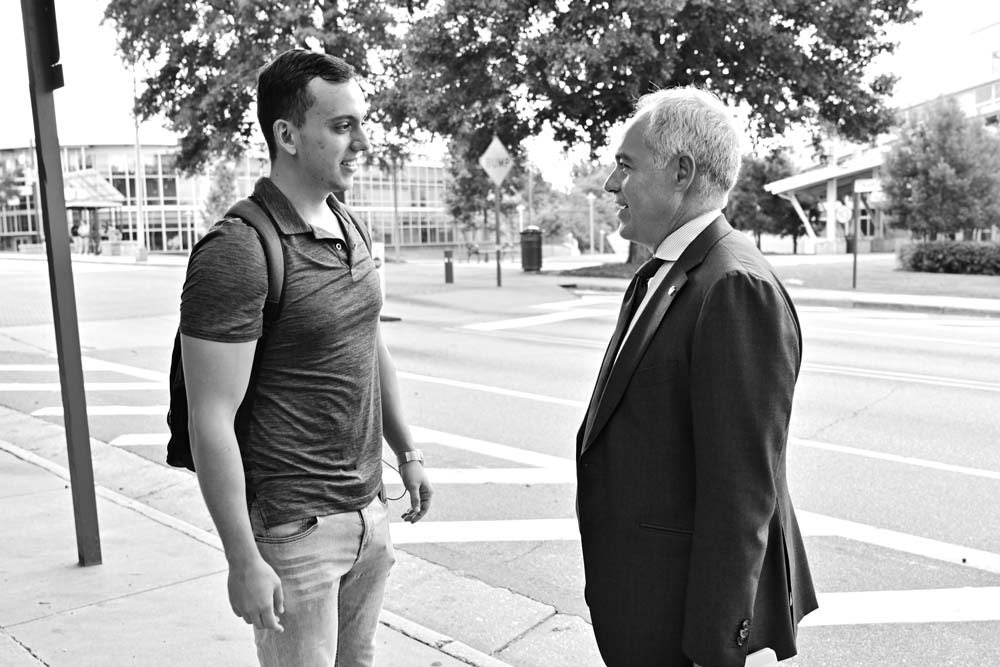 What a week it has been!
Beth and I received the warmest welcome from the entire community, and, as I have told many people, we feel like we are coming home again. I've been here as a graduate student, as an alumnus, as a member of the Georgia Tech Advisory Board, and as a parent. I never imagined I would return one day as president. Incredible. 
My first day, Tuesday, was filled with meetings with student, faculty, and staff leaders. And I loved walking across campus and chatting with many other members of our community, too. Our Institute Communications team documented the day in a web feature titled "A New Chapter Begins." I felt a bit apprehensive at first about having the cameras on me all day, but they did a great job capturing the positive energy on campus.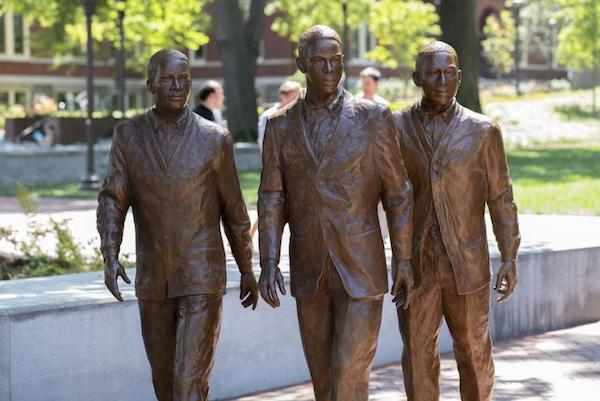 On Wednesday, we hosted and honored the first three African American students at Georgia Tech — Ford C. Greene, Ralph A. Long Jr., and Lawrence M. Williams who enrolled in 1961 — and the first African American graduate, Ronald L. Yancey, who earned his bachelor's degree in electrical engineering in 1965. The four of them shared their experiences during a panel presentation at the Diversity Symposium. I was moved by their stories of determination and courage, and inspired by how their personal sacrifice helped Georgia Tech become truer to its mission. In the afternoon, we unveiled sculptures of them on campus, commemorating their important role in our history. I have already seen people pause by the statues, read about their stories, and reflect on the meaning. I know they will be a constant reminder of our shared obligation to work hard to be more inclusive.
On Thursday, I gave my first Institute Address as Tech's president. With only two days of work under my belt, I used the opportunity to introduce myself and Beth to the campus community and share initial plans and announcements — among them, the launch of a new strategic planning process as well as some immediate focus areas: mental health, Title IX, diversity, ethics, and transparency. The Institute Address is posted on the Georgia Tech president's website, and the video is available as well.
As I shared in the Institute Address, I am so excited to be back at Georgia Tech. This is a great university, a strategic asset for Atlanta and Georgia, an engine of economic growth, a national resource of science and technology, and a global hub of innovation that holds the key to helping us deal with some of the world's most pressing challenges. Our motto: Progress and Service — that's what it's all about.
I'm honored to be a part of it.
- Ángel