Unscripted and informal — unearthing leadership's thinking behind the big ideas taking shape across the Institute and trends likely to define our future — this video series is meant to capture candid conversations between President Ángel Cabrera and thought leaders across Georgia Tech and beyond. Discussions will revolve around various topics related to academics and research, as well as campus life and culture.
"I'm very much looking forward to exploring the multitude of voices and backgrounds that contribute to making Georgia Tech what it is. Every day I am inspired by the talent I get to work with, and I'm excited to share it with our entire community."
— Ángel Cabrera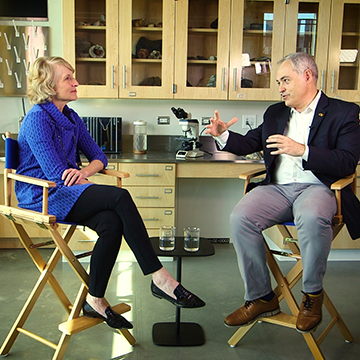 Susan Lozier
In this first installment, President Cabrera chats with Susan Lozier, the new dean of the College of Sciences. They not only share the same start date at Tech (Sept. 3, 2019), they also point to the same campus event as one of their most treasured highlights since then.
---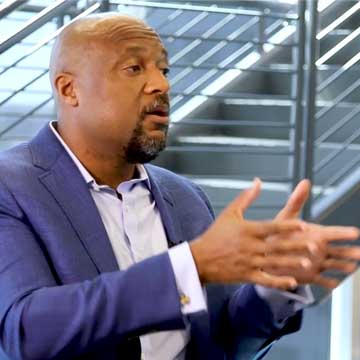 Charles Isbell
In the second installment, President Cabrera sits down with Charles Isbell, dean and John P. Imlay Jr. Chair in the College of Computing. The Tech alumnus discusses everything from gender and race in computing to the promise of remote learning and the future of one of the Institute's most dynamic colleges.