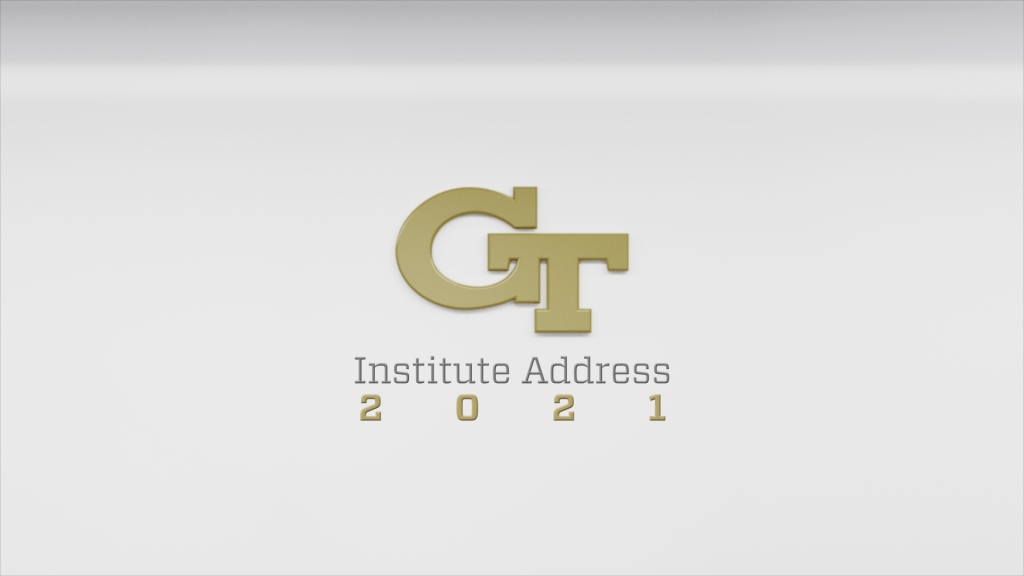 Read the 2021 Institute Address
Good morning, everyone! I want to welcome our newest students and colleagues to Georgia Tech. And to the rest of you, welcome back! I'm always excited about the start of a new academic year; the energy on campus; and the promise of new, great things on the horizon.  
Like most of you, after a long year and a half fighting Covid, I had hoped the worst would be behind us...
Watch the video of the 2021 Institute Address
The entire campus community was invited to the 2021 Institute Address. President Ángel Cabrera  highlighted recent Institute achievements, convey his vision and goals for the upcoming academic year, and answered audience questions.