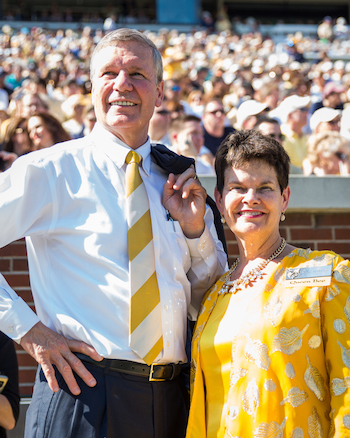 Valerie H. Peterson
Georgia Tech First Lady Val Peterson was born in Seattle and raised in Kansas City. She attended Kansas State University, where she earned bachelor's degrees in Home Economics and Spanish, with a teaching certificate. She also earned a master's degree in Spanish from Texas A&M. She always ends up teaching to others the things she most enjoys herself. She taught college-level, high school, and pre-K through grade school Spanish, and also taught aerobics for 24 years. Val is also a certified yoga instructor and is currently teaching at Georgia Tech.
President and Mrs. Peterson have been married for 44 years. They have four children of their own and one grandson, plus twin grandchildren on the way. The Petersons were foster parents to nine children over 11 years during their time in Texas. Mrs. Peterson's active involvement in the foster care movement in Georgia includes providing counsel, giving speeches, fundraising, volunteering, and advocating for foster youth. The Petersons also work with Foster Care Support Foundation, a Roswell, Georgia, agency whose primary mission is to clothe foster children all across the state. Her work with Georgia Tech includes managing the President's Residence and grounds, and she enjoys making connections both internally and externally in addition to fundraising. She is a mentor to several students and student groups, and also enjoys learning about sustainability. Mrs. Peterson is also the face of the suicide-prevention movement on campus. As such, she advises Tech Ends Suicide Together.
Mrs. Peterson loves spending time with her family. In her spare time, she enjoys taking walks on campus or hikes in the mountains. She sews most of her own clothes, and they are, of course, white and gold, black and gold, or navy and gold. Go Jackets!
---
Tech Ends Suicide Together:
---
More Photos of First Lady Val Peterson:
Mrs. Peterson spoke March 18, 2018, in commemoration of "Foster Care Day at the Capitol" (photo 1 of 2).
Mrs. Peterson spoke March 18, 2018, in commemoration of "Foster Care Day at the Capitol" (photo 2 of 2).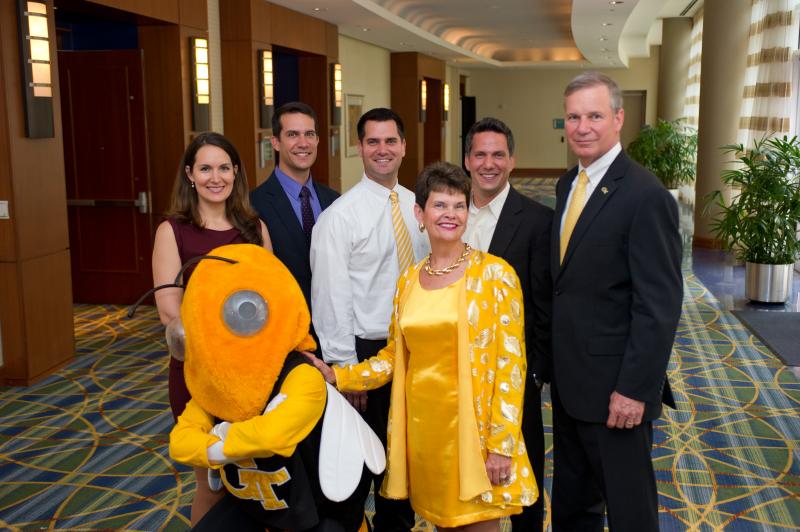 President G.P. "Bud" Peterson and Mrs. Valerie H. Peterson with their children (from left to right) Emily, Sean (GT EMBA 2012), Keith, and Brennan (GT EMBA 2012).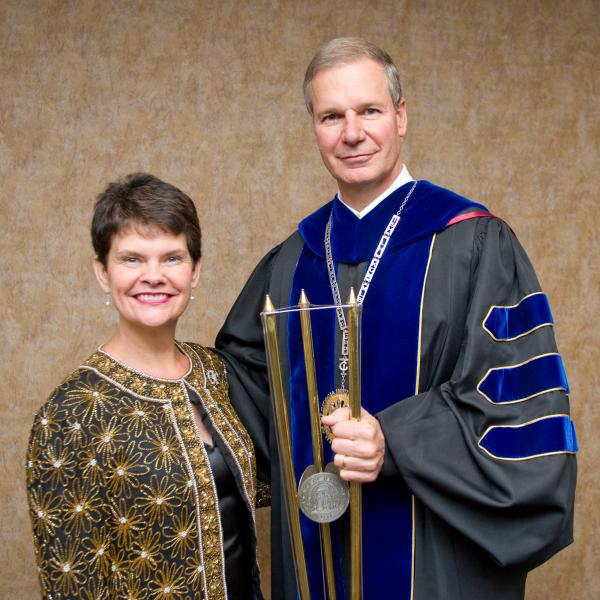 Val stands with President Peterson holding the Georgia Institute of Technology mace during President Peterson's Investiture ceremony, Sept. 3, 2009.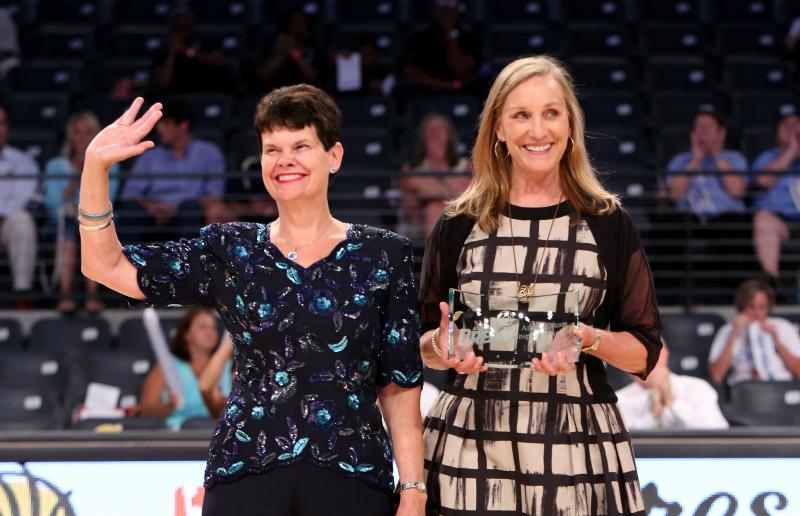 Recognized by the WNBA Atlanta Dream team with an Inspiring Women Award, Val stands with Dream co-owner Mary Brock on July 8, 2014.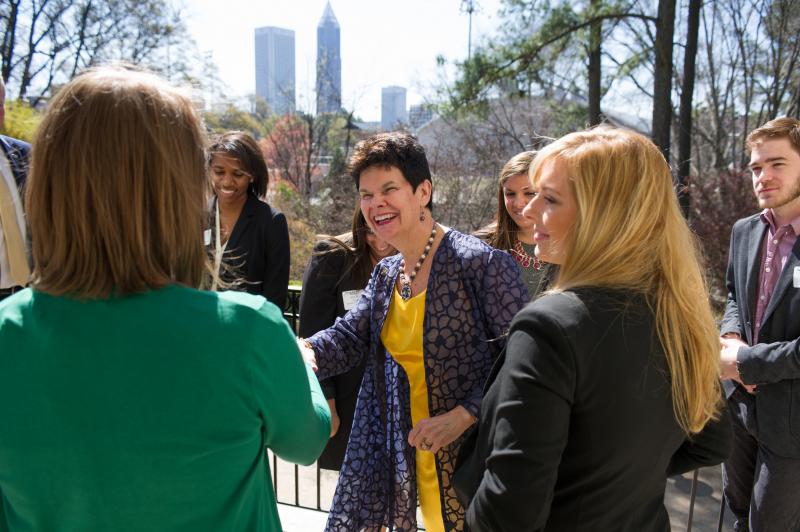 Val speaks with students at the Student Leadership Lunch. The annual event held at the President's Residence recognizes student leaders in the Georgia Tech community.